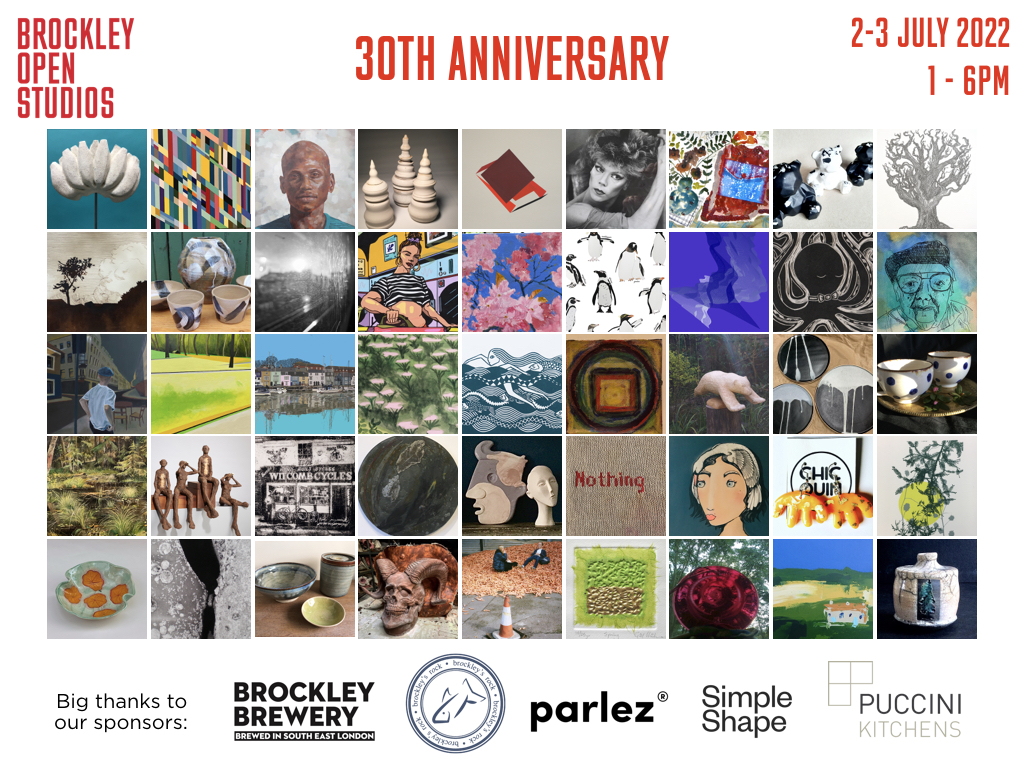 Once again  I am delighted to be taking part in the Brockley Open Studios event.
My friend and colleague, the wonderful ceramic artist @rutybenjamini will be exhibiting with me alongside another 43 exhibiting artists.
The opening times are Saturday 2nd and Sunday 3rd of July from 1 – 6pm
The address is: 45 Sprules Road, SE4 2NL
It's 5 mins walk from Brockley Overground station
I will be displaying a wide selection of my textural artworks produced over the last 20 years or more!! There will be some amazing bargains including; textural photographs (from 20p!) some textural works on canvas (from £10) and some embossed collages with gold leaf (from £20) Also my etching press, which I use to do the embossing, will be on show, .
It's the 30th Anniversary this year which is super exciting!
You can follow the event on:
Website: brockleyopenstudios.co.uk
Facebook:  /brockleyopenstudios
Twitter:  @BrockleyArtists
Instagram:  @brockley_open_studios