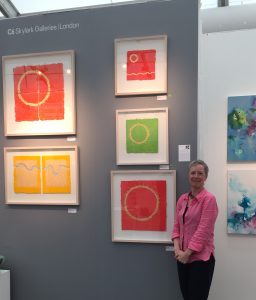 In May 2019 I showed a collection of my embossed works for the first time at AAF Hampstead Heath. I was on the Skylark Galleries Stand C6 with six other Skylark artists.
Our stand looked very attractive with two classy grey walls and an exciting eclectic mix of glass sculptures, paintings, mixed media, ceramic tile paintings and ink drawings. We got a very positive response from all the visitors.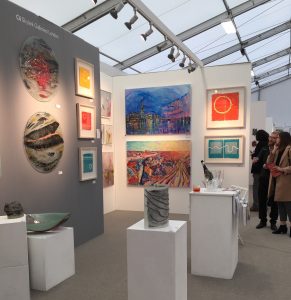 i had worked very hard through the proceeding months to build up a sizeable body of new works. These were created using rich hand-made cotton papers that I had first tinted with vibrant colours; oranges, teals and yellows in particular, then embossed with simple powerful shapes and embellished with real 24k gold or silver leaf or aluminium leaf.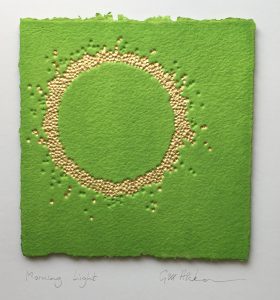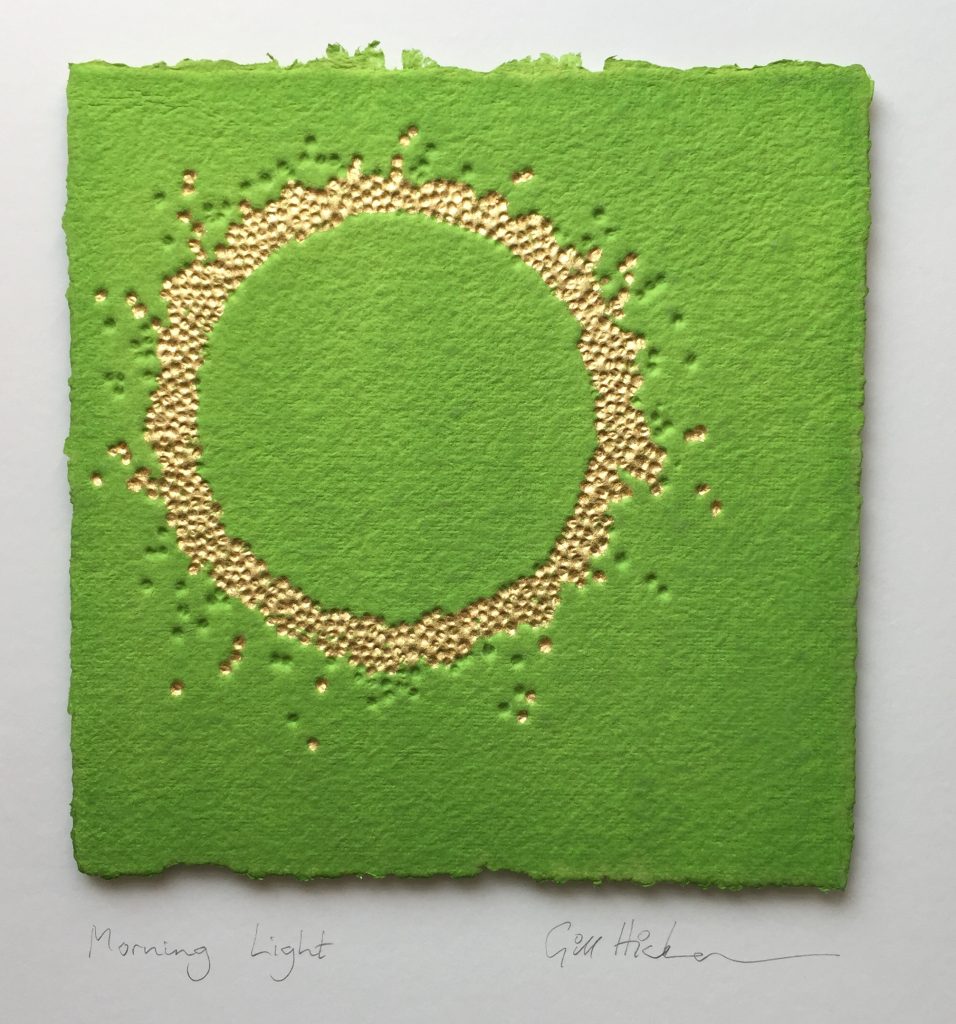 Many visitors were really taken with them, finding them both relaxing and up-lifting. They often said that there was nothing else in the fair quite like them and I was delighted to sell almost every piece in the collection.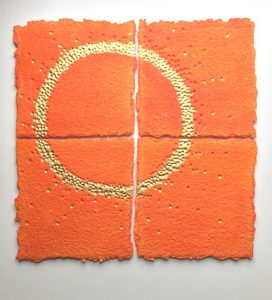 The largest piece I made (and sold) was this piece "Open Yet Unbroken" embellishes with 24k gold leaf, the frame size being 75 x 75 cm
Another large piece which found a new home was "Moon River" at about 64 x 75 cm. So many visitors asked;  "is that the river Thames?" or started singing the Eastenders theme tune! My answer was, "Yes it is loosely inspired by the River Thames as I love it and spend so much time near to it" This piece is embellished with real silver leaf which will gently oxidise over time.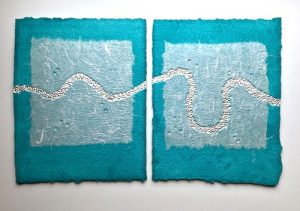 I also made a yellow river piece which I called "Long and Winding" after the song by John Lennon. It is also "loosely inspired by the Thames, and is still available.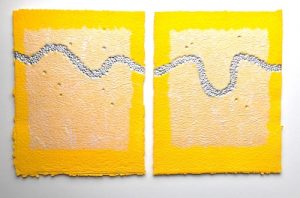 Now, time to head back into the studio energised and ready to start working on the next piece!!