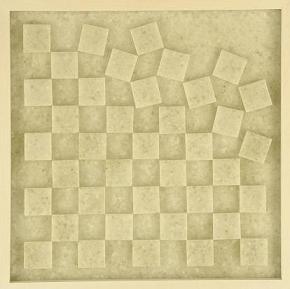 All Tumble Down  30 x 30 cms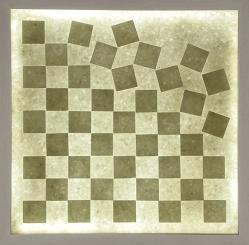 All Tumble Down – led switched on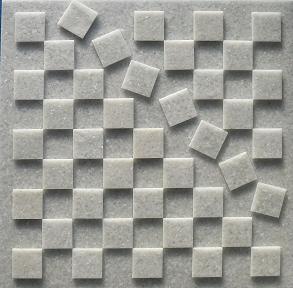 Time for Change 50 x 50 cms
These images show two of my glass panels. I have several more at the studio. Please email me for more details.
The glass I use is "Beachglas" made by Becker Studios in South London. It is recycled from clear bottles and jars which are crushed, then re-fired to make this new material. It is very strong and can be used for splash backs and worktops.
Being translucent it can be backlit with an led panel, which is very effective.